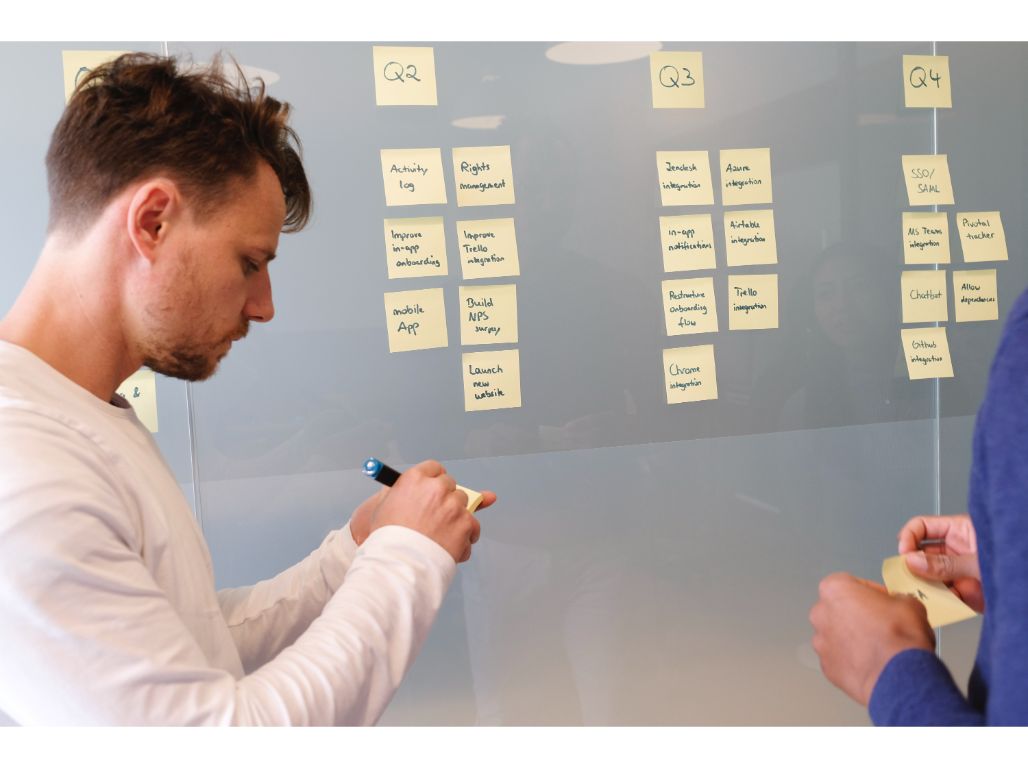 Before even considering a career in IT, I just knew coding was not for me and I had no desire in learning this skill in my spare time. I was thinking is this really the only route to get into tech? When searching the internet there wasn't much resources to help me to get a better idea so I reached out to one of my close friend who works in tech to give me a bit of clarity, and I did.
Technical support is by far one of the easiest ways to get into technology and is also considered an entry-level IT job.
Finding a career in IT can be very difficult if you do not have the right guidance or the required skills to succeed. In this post, I will outline some important factors and tips to get you started and consider these avenues.
Why is Technical Support The Easiest
Technical support is considered to be an entry-level IT job in comparison to very specialised areas such as network engineering, system administration, software development and much more. The barrier to getting started in technical support is medium but very simple to get into once you know the correct methods to get started.
What do I need to be successful?
If you're looking to get into technical support then I would highly recommend taking the CompTIA A+ and CompTIA N+ courses. These are courses that will set the foundations for your IT career and gives you the skills and knowledge required to be successful not only in technical support but also within the networking and system administrations roles, should you want to pursue those roles.
CompTIA A+ helps you understand the core technologies and the majority of companies are using from on-premises to cloud to data management and much more. This single certification has led thousands if not millions of people to get started in tech support roles.
CompTIA Network+ helps you develop a solid understanding of IT infrastructure which covers a wide range of networking concept and also covers troubleshooting, configuring and managing small to large networks.
CompTIA A+
Skills that will be learned:
Hardware
Operating Systems
Software Troubleshooting
Networking
Hardware and Network Troubleshooting
Security
Mobile Devices
Virtualisation & Cloud Computing
Operation Procedures
| | |
| --- | --- |
| Service Desk Analyst | Data Support Technician |
| Help Desk Tech | Desktop Support Administrator |
| Technical Support Specialist | End User Computing Technician |
| Field Service Technician | Help Desk Technician |
| Associate Network Engineer  | System Support Specialist |
Comptia Network +
Skills that will be learned:
Networking Concepts
Infrastructure
Network Operations
Network Security
Network Troubleshooting & Tools
| | |
| --- | --- |
| Junior Network Administrator | Computer Technician |
| Network Field Technician | Help Desk Technician |
| Junior System Engineer | System Engineer |
| IS Consultant | Network Support Specialist |
| Network Field Engineer | Network Analyst |
Where can I study these technologies?
There are several places where you can take the courses and sit an examination. I would recommend CBT Nuggets or Pluralsight to take these courses and even more courses when you start to think about branching into other areas.
It is also very important to ensure that when you land your first role in technical support, you literally have your foot in the door and you have the ability to pick and choose which path you want to take.
The most rewarding aspect when working as a technical support technician is that you can see all of the departments and see what they actually do and sometimes even shadow them. This is the way we always recommend by jumping in tech support then branching out.
What technologies do I need to learn
As we already stated the main ones are CompTIA A+ and CompTIA Network + to get the foundations right. Then we can move to a more structured approach where we can learn the actual technologies that companies use day to day. I will outline some of the technologies that are most popular among organisations to give you a better idea.
Active Directory
Active directory is a directory service which connects users with the network resources they need to get their wokr done. Look at it as a database or directory that has important information about your enviroment which includes user and computer obects which dictates who's allowed to do what.
Learning Active directory is crucail for your career sucess becase this technology is what majority of companies are using everyday. Below is a list of issues users may have that are always resolved by technical support.
Creating a new account for a user
Deleting a user
Disable a user and moving them to an Inactive OU
Resetting passwords
Unlocking accounts
Creating and managing security and distribution groups
These skills are very common in technical support and for you to learn these are crucial for your success. You can find resources on Youtube and can also find them on Pluralsight and CBTnuggets for deeper dives on Active directory.
Office 365
Most organisations use Office 365 as it enables you to create, collaborate and communicate seamlessly which makes an organisation very effective. You have a range of Microsoft productivity suites such as Word, Exchange, Outlook, Teams, Onedrive and much more.
Learning office 365 is crucial to your success as you will be managing, licensing and offering technical support for these applications. When you create a new user in Active directory it then syncs this new user to Ofice 365 which connects the account at which point you would assign them an appropriate license. This enables them to activate Office 365 to do their work. Just understanding this concept will help you immensely when looking for a role.
Ticketing systems
Ticketing systems is a tracking system where all user issues and problems are logged to which is then assigned to the team most appropriate to solve the specific problem. There are a few big players in this space from which companies purchase their ticketing solutions from. These companies are but not limited to: Zendesk, ServiceNow, Spiceworks, FreshDesk and much more.
Learning ticketing systems are important as you will learn how to assign and resolve tickets through their systems, understand how to escalate tickets, how to add internal notes. When you learn these types of skills before you landing yourself a job, you will simply hit the ground running.
How do I get into the IT field with no experience?
Getting an IT role can be frustrating and you may feel that you're hitting yourself with a brick wall all of the time.
When you learn the correct skills and apply those skills in a lab environment and you're also able to meet the requirements of the job spec, it is highly likely that you will get callbacks and land yourself a role.
Once you understand this concept, you will be able to land almost any role within technology. This has been proven by many individuals who started in IT.
Action plan – start the course you need to learn, follow along by setting up a lab environment (lab environment is just a virtual environment where you can follow along with the instructor, this is usually included in the course). Finish the course entirely and then make sure that you learn every skill that is within the job spec specified. Then apply for the job.
How do I apply for jobs?
You can apply for a job in a few ways. You can use Indeed.com, Linkedin, CV library, Reed and various others. Once you have your CV created and set up appropriately put your CV in each of these job boards. Once recruiters look through those job boards they would usually give you a call for any job opening they may have.
Once this step has been done, use these same job boards to directly apply for roles. This is just now a numbers game, the more you apply to the more calls you will get.
Resources: Helpdesk CV Template