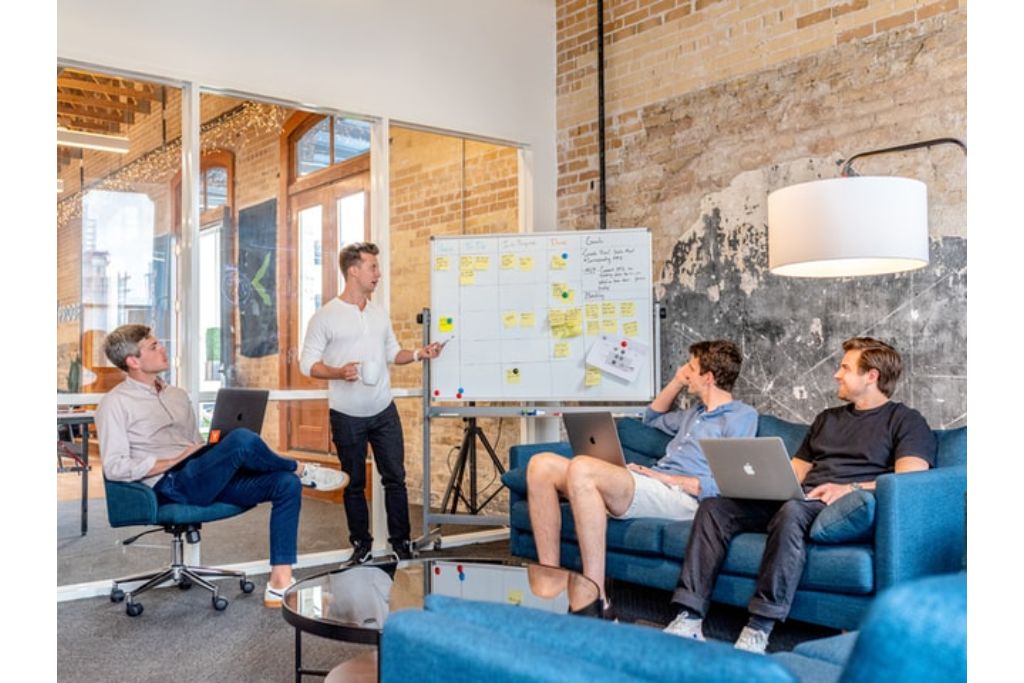 Starting a career in IT can be challenging without the right guidance and approach. Having a process and goal in place is crucial to be successful.
Firstly, you'll need the right skills by studying the CompTIA A+ for entry-level IT roles and study-specific technologies as per the job description. CompTIA A+ goes through all of the fundamentals and technologies needed to land a technical support role.
There are other ways to achieve the same goals, but by far these are the skills needed to really set your foundations and put forward with whatever job direction you plan to go to.
Getting A Job in IT
Now that we have explained some of the fundamental base knowledge you need to get out of the way to land yourself a role, let's look at specific specialized roles and how you can break into them.
Helpdesk/ IT support
We have spoken so much around helpdesk and IT roles across the site but this is the easiest way of landing yourself an IT role.
What they do: Provide technical support, monitor, and main business IT systems. Installing software/hardware, troubleshoot, solve technical issues, and occasionally manage networks depending on the size of the organization
What you need: High level of customer service and excellent computer literacy alongside adapting to new environments.
How much you can make: Entry-level roles can be anywhere from £22,000 – £ 40,000. 
Infrastructure
What they do: An infrastructure engineer manages and maintains high-level projects and is usually responsible for the implementation and support of new technologies within an enterprise environment. They are also responsible for the maintenance of servers and networks.
Provide technical support for software and hardware faults escalated by the helpdesk
Continually installing and testing new systems
Upgrading servers and processes as necessary for increased functionality and security issue resolution
Monitoring and maintaining network servers such as file servers, VPN, and intrusion detection.
What you'll need: You'll need to know a lot about servers, networks. The best way to acquire these skills is by understanding basic infrastructure you would usually get that information by working in the helpdesk.
Also, with a system administration role, there is a lot of technologies to cover and therefore it is always a good method to learn the basics and then start a junior member within a given organization then move up.
Good understanding of Windows servers, patch management, and cloud technologies
Knowledge of system security and data backup/recovery technologies
Management
Advanced troubleshooting skills
How much you can make: in this role you can make anywhere from £35,000 – £65,000
Networking
What they do: Network engineers monitor, plan and manage computer networks to make sure they're always up and running as intended to avoid downtime.
Though network engineers have their fair share of troubleshooting tasks, they're heavily involved with the network architecture and projects usually involving improving networks.
Typical day:
Designing the way that computer networks are routed between computer networks.
Setting up and allowing new accounts to access a companies networks and resources
Ensuring the security is solid to avoid 'hackers' accessing the network by all means.
Training staff of newly implemented systems and creating effective documentation
These are some of the tasks that network engineers do on a day-to-day basis which can be very fun at times and sometimes very challenging.
What you'll need: Relevant IT experience. learning job IT skills is crucial to becoming a network engineer.
Like any other experience, you need to build a networking foundation. Getting your start in an entry-level role is literally the best thing you can do. This really sets your foundations but dealing with users and troubleshooting all sorts of issues some of them including networking issues.
Once you build enough troubleshooting skills you would then study network + and then CCNA to enhance the skillsets you have.
How much you can make: You can make anywhere between £35,000 – £60,000
Decide On Career Path
I always emphasize on my posts that to really understand what your passionate about you really need to start at the helpdesk or technical support to have a feel for all of the other departments.
In the helpdesk, you will be troubleshooting infrastructure issues, networking issues, code issues, and depending on which one you enjoy the most you will then start to study courses around that. I found this the best way to choose a career path for myself.
Job Descriptions
One of the most important ways to land yourself an IT role is by studying the job description advertised and start to identify a pattern. When you find this pattern then you can start learning the skills required that are most wanted by the employer.
Below is an actual job description and we will decipher this together:
Main Tasks:
To support the service users with using computers, tablets, and smartphones
Work with the support team providing exceptional services
Site visits and floor walking activities to the offices
Provide skills training and support in meetings
To support the service users with using computers, tablets, and smartphones
The employer is especially looking for you to support all types of devices that the organization provides to their users and therefore support them if they have any issues.
 Examples: A user will log a ticket and say my phone keeps restarting and I don't know what I should do?
In this case, you would diagnose the problem by asking troubleshooting questions, when did this happen, did you install any software, are there any applications that are crashing.
All these troubleshooting skills will come second nature when you do it a few times.
Work with the support team providing exceptional services
You'll be supporting all of the London offices as well as some parts within EMEA. This would also mean that you need to work alongside the American support team and provide excellent services to all users and share knowledge where required.
Site visits and floor walking activities to the offices
Part of this job role is to go help users on-site and also remotely. You may have to go to two offices if users have issues with boardrooms or computers and you need to be there in person to support them effectively.
Provide skills training and support in meetings
If you become really good at what you do then you may required to create documentation and upskilling other junior members of staff.
Learn More
The best way to get started in any IT career is to keep learning and developing yourself. Landing an entry-level IT role is not hard when you apply some of the strategies that I'm suggesting. The entry-level IT roles are very quick to pick up and it is much easier for you to upskill and change within departments.
Here is a list of some of the roles discussed.
IT Support / Helpdesk 
Required:
CompTIA A+
Job Spec skills (learn skills before applying)
Recommended 
CompTIA Network +
Windows 10 & macOS Troubleshooting
Office 365
Active Directory
Helpdesk ticketing solutions ( Zendesk & ServiceNow)
Microsoft Teams & Intune
Google Suite
Infrastructure/Systems Engineer
Required:
CompTIA A+
Vmware Vsphere
Azure Administration
Recommended 
Modern Desktop Administrator
Windows Servers
Linux
Network Engineer
Required:
Recommended 
Vware Network Virtualisation
Juniper Networks
Firewalls
Speak To People
When you want to get started in IT you need to network a lot and speak to people who are already in the industry. Get your account set up in Linkedin and ask how people how they are finding it and what you need to know to maximize your own success.
Speak to recruiters, they have a ton of knowledge and experience with what hiring managers are exactly looking for. It would be a good idea just to have a friendly chat to understand what makes people successful with their CVs and their feedback in people passing interviews.
once you have these sorts of conversations your chances of landing those roles will sky rocket. I must say though, this may take time but you will just have to keep at it and keep persistance.