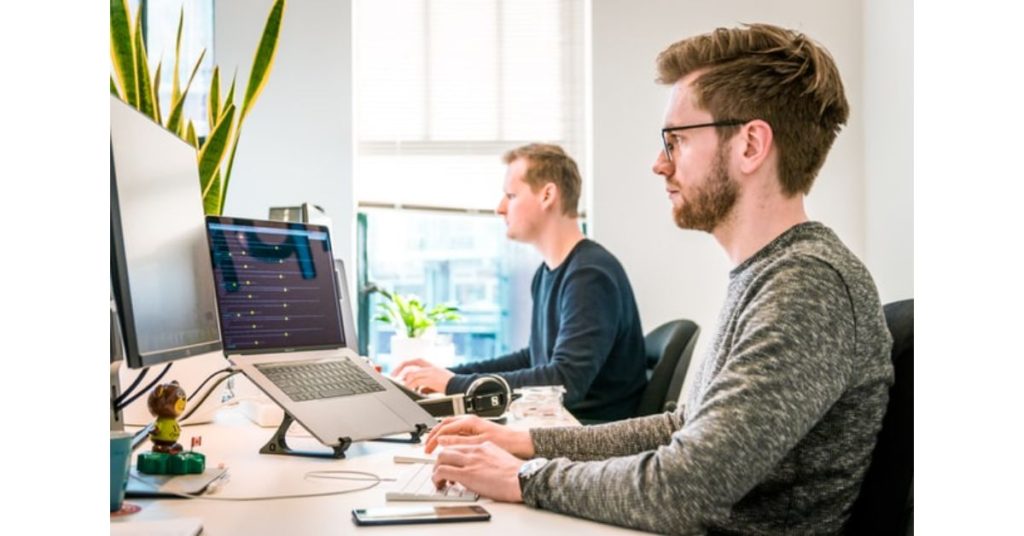 I have been working as a helpdesk / IT Support engineer for a year or so before I moved up to a System Administrator role and thought why don't I help out others like yourself to really give you the insight you need to know to become successful in this field.
Most workers in the helpdesk job field enjoy what they do. Helpdesk is a rewarding job and a good starting point when you are trying to break into the industry itself. This is the most recommended start when getting started in IT, you will learn different types of technologies and how to troubleshoot the technologies alongside escalation points when tickets become too tough.
Like with any job there are so many moving parts and I aim to discuss all of the important factors that will help you make a better decision and give you a precise day in the life in a help desk role.
Is the Helpdesk A good Job to have?
Understanding what you're really good at and combine this with your ability to troubleshoot and problem solve is crucial for any IT role you plan to get into. Someone who has the ability to think critically and able to see solutions to problems would absolutely love this field.
The Helpdesk role is all about learning new technologies, customer service, finding solutions to problems, troubleshooting and able to communicate effectively with stakeholders within the business.
If you find yourself interested generally in the IT field then it is almost critical to have or acquire these characteristics to be successful. The most amazing aspect of working in IT is that when you start off in the Helpdesk you have unleashed your potential to move up to all of the specialed areas.
Most commonly, most helpdesk or previous helpdesk analysts have said that the ability to communicate with staff accross all levels of the business and solving their problems is the most rewarding part of the job. The ability to also work with different teams in technology provides a better viewpoint when looking to move up to a specific area.
If you wanted to measure whether an Helpdesk job is a good enough for you then consider the following:
Is HelpDesk difficult?
Working as a Helpdesk analyst is not a difficult job but there is a lot of technologies, processes and procedures to learn in a short amount of time. It is all about being able to handle pressure and having the ability to find solutions to problems for end-users. There a few things that can seem a bit daunting at first but with anything, learning the right technologies and having the attitude to learn and develop is more than sufficient for you to be successful.
Day to day technologies
Not all companies work with the same technologies, however, the concept is all about identity access management which is the framework of policies and technologies for making sure that the correct users have the appropriate access to technology resources. For example, one piece of technology that follows this approach is the Active directory. This is where a user would start a new job and their account would be created and then managed (further details here.
Is Help Desk stressful?
Helpdesk can indeed be stressful for several reasons. The workload could be too much, you may have multiple problems to solve but unsure how you will go about it and no one is there to help, or maybe you have really demanding and irate internal or external users.
Dealing with Irate & demanding users
Dealing with irate customers can be a bit difficult and it would ideally be best if you are able to inject the best customer service skills that you have. There are some users who can be demanding when they a specific issue to be resolved and they seem to be a bit demanding at times. Usually, the way to solve this problem is to get them to raise and make sure they know there is a queuing system but also communicate them even if you are unable to solve the problem.
Dealing with too much work load
Sometimes because of resource issues a lot of tickets/projects can land on your job so this could be classed when a helpdesk job could be a bit difficult. When the workload becomes too difficult it is always best to communicate your frustrations with your manager and find an appropriate solution before you get burned out to ensure you have a healthy balance with your job.
How to communicate effectively with your end users
Soft skills are a major asset when you are trying to get into the helpdesk field. 90% of the job is excellent customer service skills and ability to break down high technical language into an easier language for your users. When you lack this skill it can become stressful as you may say things wrong or have the wrong approach for communication and sometimes can get you a bad reputation within the business. This aspect is crucial for getting right.
How Long Should You Stay on the Help Desk
I think one of the best benefits of working as Helpdesk technician is the ability to move around the business as you see fit. This means that you are working within different teams such as Cloud engineers, Network engineers System Administrators, Software developers and the list goes on.
Since you will be working closely with these departments in escalations, projects and solving problems for them, you can simply dig a bit deeper in what they actually do (take courses if necessary) and finding an action plan to join those teams which happens all the time.
From what I understand and having to speak to dozens of people across all types of business, I would get a good foundation in the helpdesk/IT support area for at least 1.5 – 2 years before considering moving to a different department. The reason for this is you will really get the foundations set in stone.